Valhalla Spa Organics
All Natural Deodorant for Men and Women
Sale price
$6.99
Regular price
$10.99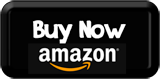 VALHALLA DEODORANT 
Purchase includes one deodorant bar size: 2 oz (50 g) Net Wt. Coconut & Vanilla scent.
About
Deodorant is applied daily on a sensitive area of your body near lymph nodes that absorb elements through the skin. Make sure you understand what's in your deodorant. 
Strong enough for men and women.
It smells delicious and works all day! 
Silky smooth - a light application goes a long way

Aluminum Free - 

Paraben Free - Pythlate Free - Talc Free. We only use safe, simple, nontoxic ingredients that are good for your skin. We care!

Responsible packaging: food grade biodegradable plastic container!

Certified Cruelty Free by PETA!
High Quality Ingredients
Ingredients: (*organic*) Coconut Oil, Beeswax (Fresh From Florida), Shea Butter*, Cocoa Butter*, Kaolin Clay, Coconut MCT Oil, Baking Soda, Vitamin E, Natural Fragrance Oils, Dimethicone silicone oil, Allantoin skin conditioner, L. Acidophilus pro-biotic.
Directions
Apply to skin under arms or other body areas as needed to smell fresh and clean. A little bit goes a long way and only needs a light application. Rub any excess into skin.
Warnings

Do not apply to broken skin. For external use only. Discontinue use if skin irritation occurs.
Made in Florida, USA
All of VSO's products are proudly Made in the USA and manufactured at a FDA registered facility. Never tested on animals. Made in small batches to ensure high quality. 

Skin Care Tips
If you suspect a deodorant is exasperating your skin then stop using until it clears up: 
Keep the affected areas dry between use by dusting with a natural/talc-free powder containing allantoin (a skin conditioner and soother).
We suggest testing the deodorant by placing a it on a small patch of sensitive skin first to see if  it causes a reaction in 24 hours.

Some people are either sensitive to pH levels of baking soda or sulfur. In this case I always recommend someone use a fragrance free deodorant (different from non-scented) with magnesium instead. 

Sometimes persons are carriers of yeast that can cause an itchy red rash, especially in creases. Incase, first  clear the yeast infection. There are many over the counter anti-fungal creams.
I always wear a white cotton undershirt here in the South to wick moisture away and they always wash back white clean.
---
More from this collection